TetraFlow is your trusted partner in high quality plastic fittings and moulds for plumbing, drainage, underground sewage, rainwater and electrical systems.
With multi-national operations, TetraFlow continues to develop key partnerships with the largest plastic piping manufacturers world-wide, delivering quality moulds and customised fittings of the highest standards.
TetraFlow's lead-free uPVC fittings for pipes, gutters and electrical conduits are purchased by: independent buyers, plumbing merchants, electrical conduit suppliers, building material wholesalers and construction project developers.
Whatever your requirements,
contact us
now and let us help you.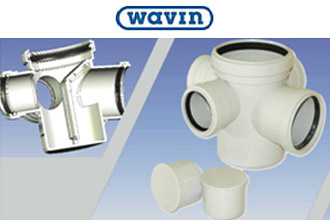 The Wavin AS Floor Trap is an integral part of the Wavin AS low-noise system. Manufactured by TetraFlow for Wavin Overseas (Netherlands), this innovative product is available to purchase from...
Read more
No.3 Toh Tuck Link, #02-01 Singapore - 596228

(65) 6896 7568