TetraFlow is an established plumbing and drainage brand in the UK.
Our customers tell us that they see great value in working with us, because our popular British Standard products are sensibly priced, reliable, and manufactured to the most stringent quality guidelines under the B.S.I. Kitemark certification. TetraFlow products are available throughout the UK via distributors and independent plumbers or builders merchants– making us a preferred choice for the DIY, refurbishment, new build, or specification markets.
We are an internationally recognised brand, with our products being used in mainland Europe, the Middle East, Asia, and Africa.
Our innovative production set-up is recognised by international leading pipe manufacturers, who sub-contract their pipe and fitting production to us.
Contact us
now to find out more, and let us help you with your requirements.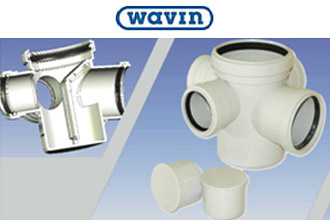 The Wavin AS Floor Trap is an integral part of the Wavin AS low-noise system. Manufactured by TetraFlow for Wavin Overseas (Netherlands), this innovative product is available to purchase from...
%26 %b %2011 Hits:20437 articles Administrator
Read more
4th Floor 7/10 Chandos Street, Cavendish Square, London, W1G 9DQ, United Kingdom

  UK: 020 33 696 786

  INT: +44 20 33 696 786

info@tetraflow.co.uk